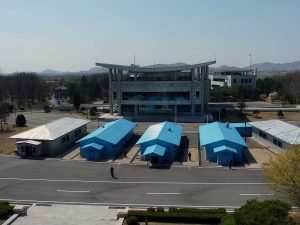 [column width="one-third" place="first" ][slider][slide image="https://www.pyongyang-travel.com/wp-content/uploads/2017/05/Pyongyang-Travel-Marathon-2018.jpg" caption="Enjoy the Marathon 2019 in Pyongyang" url="https://www.pyongyang-travel.com/north-korea-tours/?tx_post_tag=pyongyang-marathon-and-sport"][/slider][/column] [column width="one-third" place="center" ][slider][slide image="https://www.pyongyang-travel.de/wp-content/uploads/2017/08/dmz-panmunjom-blue-barracks-view.jpg" caption="Visit the DMZ in 2019″ url="https://www.pyongyang-travel.com/north-korea-tours/?tx_post_tag=demilitarized-zone-dmz"][/slider][/column][column width="one-third" place="last" ][slider][slide image="https://www.pyongyang-travel.com/wp-content/uploads/2017/05/Pyongyang-Travel-football-tour-groundhopping.jpg" caption="Football and Groundhopping Tours in 2019″ url="https://www.pyongyang-travel.com/north-korea-tours/?tx_post_tag=football-and-groundhopping"][/slider][/column]
[column width="one-two" place="first" ][slider][slide image="https://www.pyongyang-travel.com/wp-content/uploads/2017/05/pyongyang-travel-spring-banner.jpg" caption="Spring 2019 in North Korea – Birthday Parade, Marathon and more" url="https://www.pyongyang-travel.com/north-korea-tours/?tx_post_tag=season-spring"][/slider][/column][column width="one-two" place="last" ][slider][slide image="https://www.pyongyang-travel.com/wp-content/uploads/2017/05/pyongyang-travel-summer-banner.jpg" caption="Summer 2019 in North Korea – sun, beach, country trips …" url="https://www.pyongyang-travel.com/north-korea-tours/?tx_post_tag=season-summer"][/slider][/column]
[column width="one-two" place="first" ][slider][slide image="https://www.pyongyang-travel.com/wp-content/uploads/2017/05/pyongyang-travel-autumn-banner.jpg" caption="Autumn 2019 in North Korea – watch out for our deals!" url="https://www.pyongyang-travel.com/north-korea-tours/?tx_post_tag=season-autumn"][/slider][/column][column width="one-two" place="last" ][slider][slide image="https://www.pyongyang-travel.com/wp-content/uploads/2017/05/pyongyang-travel-winter-banner.jpg" caption="Winter 2019 in North Korea – Skiing, driving, nature" url="https://www.pyongyang-travel.com/north-korea-tours/?tx_post_tag=season-winter"][/slider][/column]
[clear]
[latest_from_blog_carousel limit="-1″ columns="4″ categories="testimonial, news"]
[clear]
Welcome to Pyongyang Travel,
You read and hear a lot nowadays about travel to North Korea. The idea to visit the country as a tourist might therefore seem impossible and even absurd to some. North Korea with its unique society and political system embodies more than ever the great unknown and mysterious.
But in our opinion, this is precisely what makes tourism to North Korea so interesting. A trip the DPRK is a truly exotic and extremely impressive experience. You may have been playing with the idea to visit this unique country before. However, due to the sometimes tense political situation on the Korean peninsula (usually by far not as tense as media hysteria might suggest), concerns about the safety of your trip may have kept you from doing so. We can assure you that tourism to North Korea is not only completely safe, but always extremly well organised and perhaps the exact opposite of what one would expect. As a western tourist, you enjoy a high reputation and status in the country, similar to diplomats. This means that your well-being will be the Korean's top priority. Judging on our long experience, we can say that as a tourist you are probably safer in North Korea than in most other countries. This is also true due to the fact that crime against foreigners is virtually nonexistent. Moreover, in contrast to other Asian cities, Pyongyang still has little traffic, which makes accidents a rare occurrence.
Travel to North Korea
A tour to North Korea is amlost all-inclusive. Three meals a day and all accommodation is included in our tours. This means that you can concentrate entirely on your experiences and impressions during the trip. Having arrived in the country, our groups will be welcomed by two North Korean tourist guides, usually a man and a woman. Those guides are very nice and highly professional people, their language skills are excellent.
We can only encourage you to turn your fantasy into reality and experience this unique country for yourself. You will almost certainly not regret your decision. Thanks to our close contacts with our North Korea partners, we are always well informed about what is and what may soon be possible for tourists, ensuring that you will be able to experience incredibly fascinating moments during your journey through this extraordinary destination. Check out our website – we offer a wide range of affordable group tours as well as very attractive private tours. After you came back from your trip, you will probably acknowledge to yourself that you have just finished the most impressive and memorable journey of your life.
Official partner of North Korea
We are a agency for tourism travel to North Korea. Having been fascinated by the country and its people, we took the opportunity to share our excitement with others and started offering journeys to this extraordinary unique place on earth. We do have very good and close relations with our partners from the Korean International Travel Company in Berlin.